Reading Time:
8
minutes
LEARN A BIT ABOUT US
About Cadence Communications & Research
Cadence Communications & Research is a communications and research firm focused on supporting our clients through greater awareness, knowledge, and understanding of their markets.
Read our story
Meet the team
WHO WE ARE
Our Leadership Team
The heart of Cadence Communications & Research is our people and their passion for improving patients lives. Our senior staff members have over 100 years of collective industry tenure including in-house biotech and pharma experience and external vendor support.  This gives us unique subject matter and operational insight to assist our clients. Their deep expertise in a wide variety of functional areas results in powerful strategic thinking with a practical, real-world mindset. At the end of the day, we think you'll feel their passion for delivering tangible results that uniquely impact your success and the patients that you serve.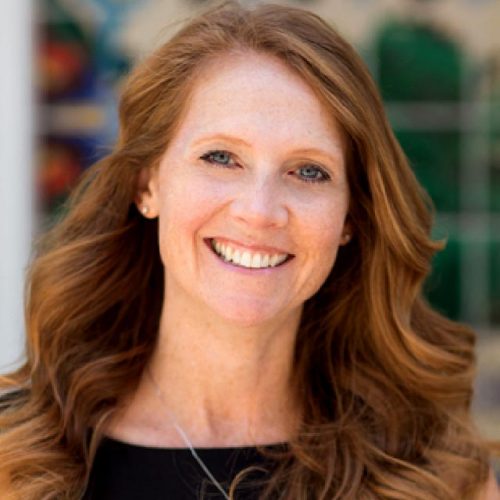 Laura is a Founder and Managing Principal at Cadence. She has over 20 years experience in strategy, finance and operations within the healthcare industry.
She is the President of the company and directs business operations, client management, staff development and business development. Prior to Cadence Research, Laura was an Investor Relations officer at Amgen.
She worked extensively in Amgen's finance organization assisting marketing teams to optimize decisions related to clinical investments, lifecycle management, product sales and profitability. She was a member of the Aranesp launch team across all indications. Laura also spent time at Hoffmann-La Roche in their leadership development program, working in the treasury group, performing analysis to support product pricing, portfolio management and business development opportunities.
She holds a BS in Health Education and MS in Economics from Utah State University, an MBA from Yale University.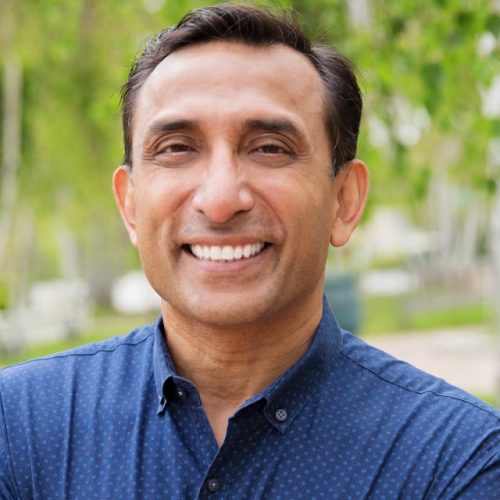 Sugata is a Founder and Managing Principal of Cadence. He has over 20 years of experience in consulting and primary market research in the healthcare sector. In addition to his involvement as part of the senior management team, Sugata is actively involved in the market research group.
Sugata has extensive experience in managing and conducting all phases of qualitative and quantitative research. While at Cadence, in his role as a market researcher, Sugata has supported the launch of over eight brands, evaluated potential targets for acquisition and conducted numerous landscape studies. His experience spans across a number of different areas including gastroenterology, HIV, oncology and supportive care. He has extensive experience working with a wide variety of respondents including KOLs, community physicians, nurses and patients.
Previously, Sugata was a Vice President at Interactive Clinical Intelligence (an oncology focused market research agency). While at ICI, he opened and developed the Los Angeles office, and played an instrumental role in ICI's acquisition by Medical Media Holdings. Prior to ICI, Sugata served in the market research group at Amgen. He also served as a consultant at Andersen Consulting (now Accenture) and The Wilkerson Group focusing on healthcare and telecommunications.
Sugata has a B.A. from University of Chicago (Honors in Economics), M.S. in Economics from Utah State University and an M.B.A. from Yale University.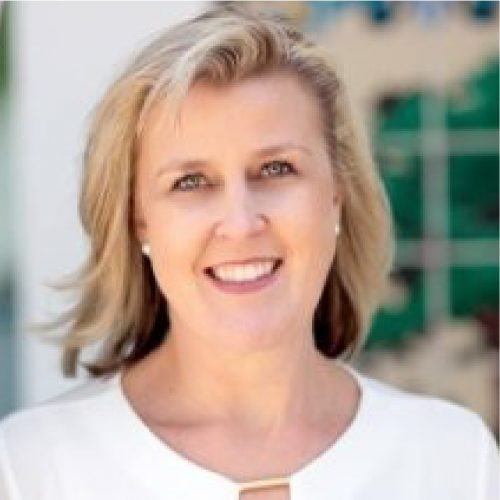 Susanne is a Principal at Cadence Communications & Research and Head of our Medical Communications group. Susanne has over 20 years of experience in medical meeting management and joined Cadence shortly after it was founded.
Through Susanne's extensive experience in the industry, she is an invaluable resource for innovative ideas in logistics management, relationship management, and the implementation of new technologies. Her customer service skills have given her an excellent reputation throughout the healthcare market space and her knowledge of 5 languages ensure that all programs are managed with cultural sensitivity.
Susanne has been hired by large and small pharma companies to help identify and introduce them to their main key-opinion-leader stakeholders and therefore help build important relationships for clients. She is an expert in maximizing budgets in order to optimize a client's return on investment.
Previously, Susanne was a VP of Operations at the then newly created Tiba Oncology, where she formed a team that specialized in client focused meetings. Prior to that, she was a part of the operations team at Physicians' Education Resource (PER) and Amgen (Europe) where she was responsible for conference and meeting planning for both CME and non-CME events. Her work at Amgen and PER provided her with an excellent insight into pharmaceutical regulations and guidelines. Susanne started her career in the hospitality industry followed by 8 years of service in the Swiss Diplomatic Service where she received extensive training in foreign relations and meeting planning. During her career in the Foreign Service, Susanne was stationed in Berne, Switzerland; Manchester, UK; Hong Kong, China; Dar es Salaam, Tanzania as well as Tehran, Iran.
Susanne holds a BA (equivalent) in Business Administration, earned in Willisau, Switzerland and a "Proficiency in English" Diploma from the University of Cambridge, Cambridge, UK.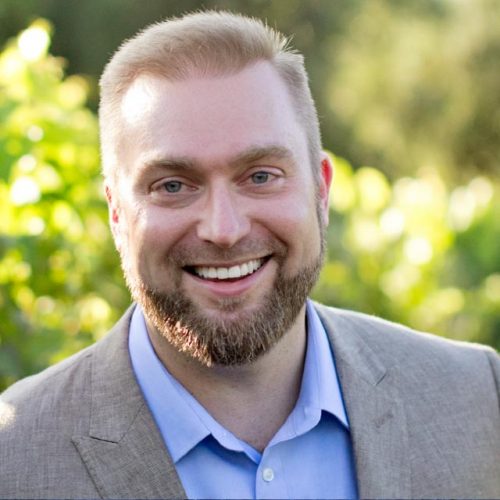 Zach is Senior Director of Medical Content for Cadence and works with the Medical Communications and Market Research teams.
He has over 10 years of experience in the medical communications and market research fields, and has been part of the Cadence team since 2011. He provides a multivalent skill set that has been optimized to help clients engage with their internal and external customers with scientific precision and innovative creativity.
Zach has helped pharmaceutical, biotech, and novel diagnostic companies create and craft their internal and external communications strategies, both in terms of scientific and medical accuracy but also through clean and concise aesthetic design. He has been asked to provide analytical insights both before and after tactical engagements, and has been consulted on global strategic positioning initiatives. Working closely with physicians, Zach has developed a close rapport with community practitioners and key opinion leaders alike.
Previously, Zach was a Senior Medical Writer at Conisus responsible for product launch materials and sales training activities, a Content Expert at Tiba Oncology responsible for advisory board and investigator meeting development and support, and a Medical Writer at Physicians' Education Resource responsible for developing Continuing Medical Education meeting content and enduring materials. Before beginning his career in medical communications, he created and characterized novel mutant mouse models as a post-doctoral fellow at the University of Texas Southwestern Medical Center.
Zach has a B.S. in Biology and a Ph.D. in Pathobiology and Molecular Medicine from the University of Cincinnati.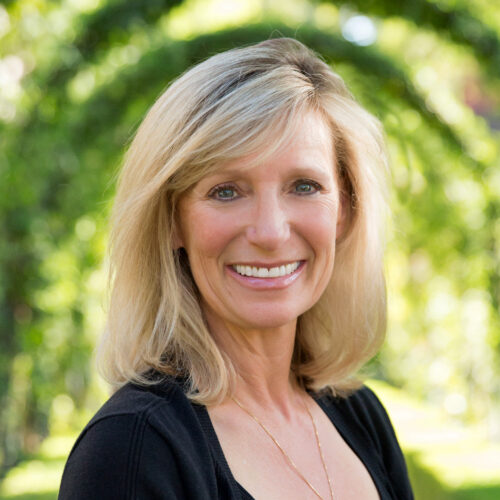 Angela is the current CFO at Cadence Communications & Research. She has over 30 years experience in finance and operations in the healthcare and manufacturing industries. She directs all finance, accounting, human resources and information technology activities at Cadence.
Prior to Cadence Research, Angela worked at private equity, closely held and public companies leading global financial and administrative operations. She has been an integral part of various sales, acquisitions, and licensing transactions. Angela's broad finance experience with companies at various stages of development allow her to offer insights into corporate strategy as well as ideas on how to optimize the business processes and activities for greater efficiency.
HOW WE THINK
Our Philosophy
At the heart of what we do at Cadence Communications & Research is a hand-in-hand discovery process through which we can help you make better decisions, increase the odds of success, and ensure that every piece of available market intelligence is uncovered. Our underlying motivation is to help you reach more patients and improve their lives.  We gain satisfaction and purpose through your success. The engine that drives this process is a multi-disciplinary team composed of experts in research methodology, clinical medicine, marketing, and statistical analysis. For each engagement, our clients can expect a highly trained team, flawless execution, and meaningful results. Our client-focused approach also allows significant flexibility in terms of methodology, output and value. Our approach is always tailored to your needs and success is our only interest. We treat every client as if they were our first. We want you to feel that your project is our only focus. Our pricing is reasonable and our models flexible for each project. We are not restricted to meeting specific profit margins or sales quotas. Our intent is to work with our client on all facets of the engagement, including budget.
HOW WE THINK
Our Commitment to Diversity
Cadence Communications & Research is committed to fostering, cultivating, and preserving a culture of diversity, equity and inclusion. We value our employees for their unique talents and abilities. We embrace and encourage our employee's differences in backgrounds, experiences, race, color, religious creed, sex, national origin, ancestry, citizenship status, family or marital status, physical, mental and/or intellectual abilities, age, military or veteran status, registered domestic partner or civil union status, gender and gender identity, sexual orientation, political affiliation, and socio-economic status. All employees are valued for their individual differences and the unique contributions that help us achieve our business goals. 
Through our diversity, equity, and inclusion policy, Cadence seeks to create a positive work environment where all employees can reach their full potential and maximize their contributions. We are committed to our employees' dignity and well-being and make every effort to provide all employees with a safe and professional work environment.  
Cadence Communications & Research strives to treat its employees fairly, with respect, and to maintain a workplace that is free from discrimination, harassment, and other offensive or unprofessional behavior, as stated in the company's anti-harassment policy. Employees are always expected to treat others with dignity and respect while in the workplace, at company-sponsored events, at all work-related functions, and any public settings where the employee's association with the Cadence is known, such as social media platforms.